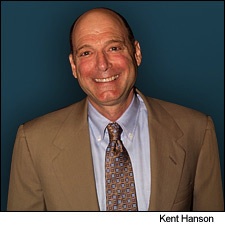 Matt Kramer advises wine novices to seek out more than just those wines that offer simple pleasure.

A new post by Matt Kramer of Wine Spectator on "getting into wine." Follow the link below to read it in its entirety.
http://www.winespectator.com/webfeature/show/id/45819
Here's the opener, followed by my own comment on his article. My question to you wine afficionados is, "What are YOU looking for in your wine-drinking experience?" Salud! KathyD
An Open Letter to Wine Newbies
To get a grip on wine, you need an edge
Matt Kramer Posted: October 18, 2011
While perusing Wine Spectator's online forums I came across a thread titled "How To Get Into Wine." As a topic, it's hardly new, of course. Wine can be daunting in its complexity, to say nothing of expensive. Who can blame anyone for seeking advice on how to approach the subject without feeling like you're engaged in the Western Civ version of walking barefoot over hot coals? But you may be sure of this: If you really want to "get into" wine, you'll never do it if mere pleasure is the measure. (
more
)
Kathy Dipietro — Dallas — October 25, 2011 10:37am ET
Matt, I loved (as always!) your post to the wine rookie and as someone in retail wine sales it makes perfect sense to me - "What are you really looking for?" is the question I try to put out there to my wine customers. I always ask them to tell me what they're drinking that they are loving, then I ask them are they looking for something similar, or something in a different direction (edgy perhaps?). I love it when a customer wants to "break out of their bottle" and try something new; it always excites me to take a customer down a less-traveled road (Picpoul de Pinet!) to experience something new. I usually have great success with these suggestions and often have those same customers return to tell me that they loved it because it was different and enlightening - sometimes followed by, "What else can you show me?" Exciting for both of us, this world of wine and the joy of discovering and exploring our new wines and their places in our wine lives.
Looking forward to your next post ~ Salud! KathyD